Transmission power line engineering
From the engineering area we offer complete detail engineering for power line projects through the PLSCADD application.
In addition, METALSEC has the most advanced software for the calculation and design of lattice towers, such as PLSTower, Cype and Soliworks. For 3D detail engineering we have Tekla Structures and Tecnometal.
As an engineering company, our commitment is to optimize structures to achieve the best possible technical and economic solution.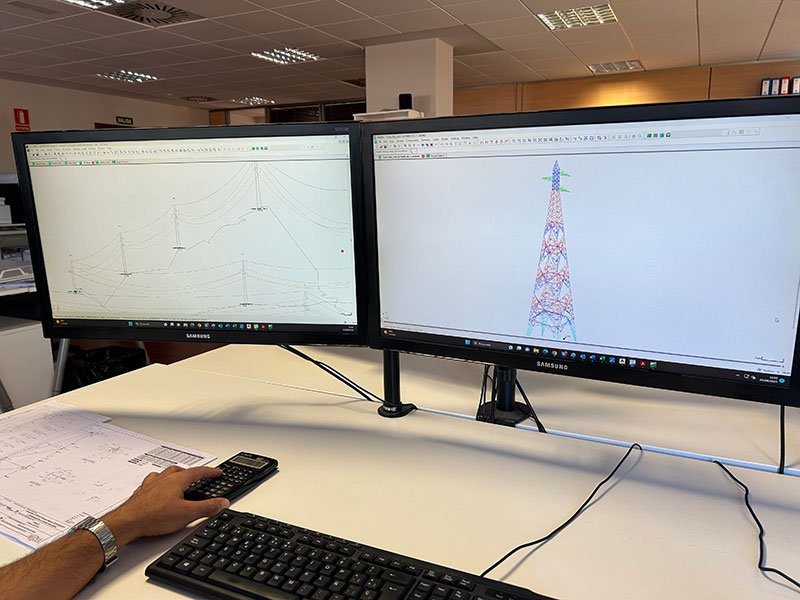 Ebro type towers
Sella type towers
Main projects
DESIGN AND TEST OF 5 TOWERS (PLSTOWER) LAT 220KV CUAJONE (PERU)
DESIGN AND TEST 7 TOWERS (PLSTOWER) LAT 220KV REQUE-CARHUAQUERO (PERU)
LAT 45KV ACAMPO PROJECT
LAT 132KV EVAC PROJECT. PE SAN ISIDRO
LAT 132KV PROJECT SET TERRER – SET DEVELOPERS
LAT 400KV PROJECT COLLECTOR SET – TERRER SET
LAT 400KV PROJECT GUILLENA REUNIÓN SET – PROMOTERS SET
PROJECT LAT 400KV SET CAPARACENA
DESIGN AND DEVELOPMENT OF SURROUNDINGS AND REINFORCEMENTS