Fabricación de proyectos CSP – PV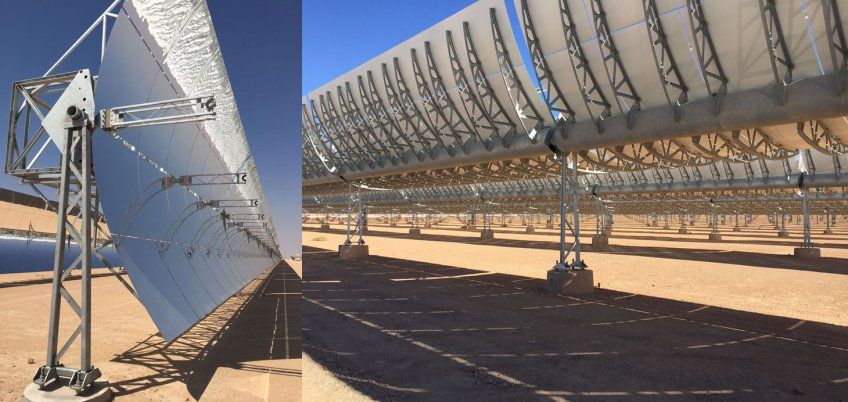 Productos en proyectos CSP – PV a nivel internacional: diseño, fabricación y suministro
En METALSEC, a través de nuestro partner global, garantizamos la fabricación de proyectos CSP – PV, además del suministro de los componentes estructurales del campo solar en cualquier lugar del mundo, para cualquier tipo de tecnología.
Proyectos de Energía Solar de Concentración (CSP)
El equipo técnico de METALSEC ha industrializado, puesto en marcha y explotado los procesos de fabricación necesarios para la realización y suministro del arco completo de productos que conforman el campo solar para las diferentes tecnologías del mercado.
Estructuras metálicas para el campo solar
Entre las funciones de METALSEC, se encuentran la gestión íntegra de los proyectos, desde su proceso de compra, hasta la fabricación de proyectos CSP -PV y suministro de componentes metálicos en los diferentes países donde se han desarrollado los proyectos CSP, con especial referencia a países como Marruecos, Sudáfrica, Arabia Saudí, China, España y la India.
Content inactive until the acceptance of the marketing cookies. To display correctly, access the configuration and activate the specific cookie.